Waste management - Eko-Wima, based in Łomża and a plant in Szczepanków near Śniadów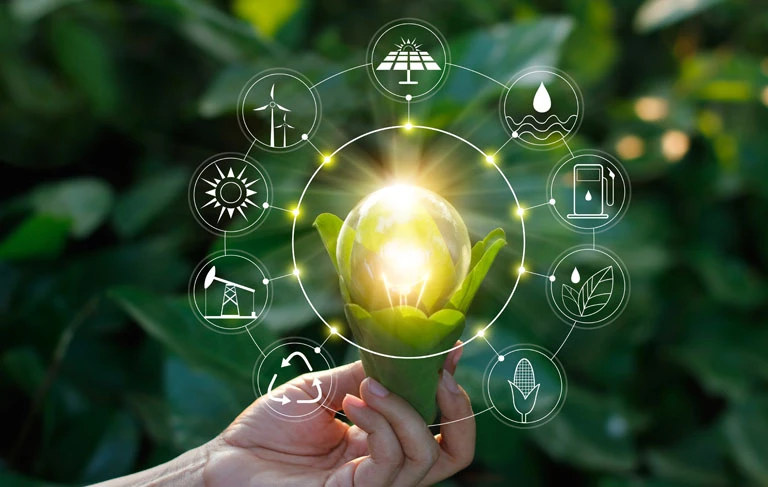 The Eko-Wima company is a provider of waste management services with its registered office in Łomża and a plant in Szczepanków near Śniadów. We have been on the market since 2000, providing comprehensive recycling services to individual clients and companies. We cooperate with both waste suppliers and their recipients - recyclers, ensuring efficient and competent service. Many years of experience in the waste management industry, knowledge of the market and full identification with the ideas of recycling allow us to provide services at the highest level. Our efforts and commitment to ecology were awarded with a statuette for the contribution and construction and development of a selective waste collection system in the National Our Earth Competition organized by Rekopol Recovery Organizations.
How are waste collection services performed?
Our activity is based on statutory permits issued by Municipal and District Offices for the collection, transport and storage of non-hazardous waste. We have a facility adapted to the requirements of the Act on the environmental report for waste management. Thanks to the new generation of equipment and qualified staff, we provide you with professional and comprehensive cooperation.
The stored raw materials are manually sorted and then baled using hydraulic presses. The essence of our cooperation with clients is the fact that at the time of collection of waste from the Ordering Party, we take over responsibility for waste management in accordance with applicable law (Waste Act of April 27, 2001, Journal of Laws 2001.62.628 of June 20, 2001 . as amended)
We work with clients from rural and urban areas. Our suppliers include waste sorting plants, social institutions, retail outlets, workplaces, wholesalers, households, as well as individuals. The scope of our services also includes the possibility of destroying accounting and other documents with protocol confirmation. We collect waste with the frequency resulting from the needs of our customers.
As a reliable company, we provide our customers with appropriate racks with big bags for packaging secondary raw materials, and if it is necessary to manage a larger amount of waste, we have KP 40 containers. We issue all kinds of waste documents in the BDO System.
We sign individual cooperation agreements with each client, guaranteeing you constant collection of waste and systematic, timely settlement. For customers who want to establish long-term cooperation with our company on the basis of an appropriate contract, we offer very favorable conditions for the provision of packaging waste management services and environmental fee records services (BDO, KOBIZE). The terms of cooperation with our partners are always determined in the course of individual negotiations aimed at adapting our offer to the requirements of the client.